Summer 2006
Sicily & the Eolian Islands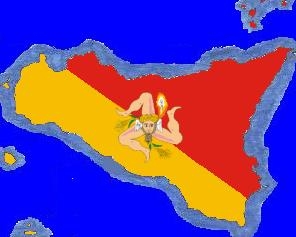 This back-packing trip is planned with graduated seniors (minimum age 18) in the later part of June for approximately 2 weeks.
Students will fly into Milan, Italy, where I will join the group to continue flying to Catania, Sicily. We will be staying in youth hostels only.
From there we will be visiting various sights such as:
Catania (3 nights in youth hostel)
Syracusa (day trip)
Etna (day trip)
Taormina (2 nights)
Lipari (4 nights)
Vulcano (day trip)
Stromboli (1 night)
&
ROME (3 nights)
From Stromboli we will leave by boat to Naples; from there by train to Rome, then to Vercelli. Those who have friends to stay with--have the opportunity to stay in the Vercelli area.
If you are interested or wish toreceive more info about participating write to exchange@hampshirehigh.com
For pictures you may also go to: http://hampshirehigh.com/june