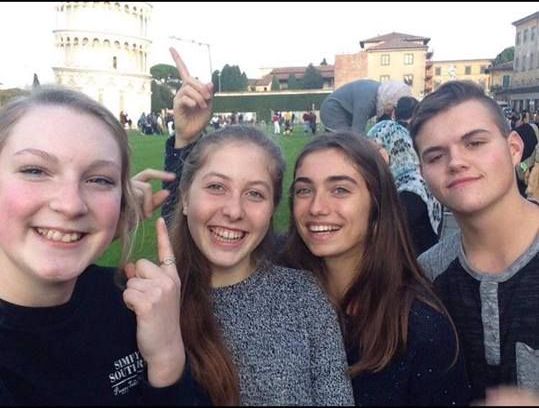 Ethan: This morning we had breakfast around 9:00a.m. We had focaccia and grapes. We were getting ready to take a trip to Pisa, but her parents wanted a way to contact me, and we didn't know how that was going to be able to happen. We spent about 15 minutes trying to figure out a way for me to haha contact with them Incase I was most. Finally, we were able to make contact happen because we figured out how to add them to my what'sApp account, I put on my rain coat and packed my umbrella because it was raining. Elena's father took us to the train station because he had to be there for work, and once we were there, we met lily and her host Francesca. We all got on the train together and went to Pisa. The train ride was about 2 hours long. There was many scenic areas with mountains and fields and villages and the Mediterranean Sea. We spend most of the time teaching each other jokes and younger twisters and and riddles and easy phrases. The Italians even taught us a few Italian curse words. We heard many Italians using them. We also listened to each other's tastes in music. Once we finally got off the train in Lisa, we sat down at a restaurant to eat. Once we finished eating, we got gelato, and made our way to the leaning tower of Pisa. On the way, there were many shops we stopped and looked at. Once we got to the tower, we were taking pictures together. We posed as if one of us were pushing the tower over and the other was holding it up. We also had lots of fun running up to random people and giving them a high five as they were posing as holding the tower up. After that, we got back ok the train and headed back to ganova and had dinner with the group and then walked around together
Chris: My day started off with a lovely breakfast of pancakes, eggs, and lots of fruit juice. It rained a lot today, so there was not much to do outside; so my family and I decided to go to a cultural museum - the castle of Captain Albertis. It was filled with all kinds of artifacts from his voyages around the world. Tools, weapons, masks, books, pottery, and so much more.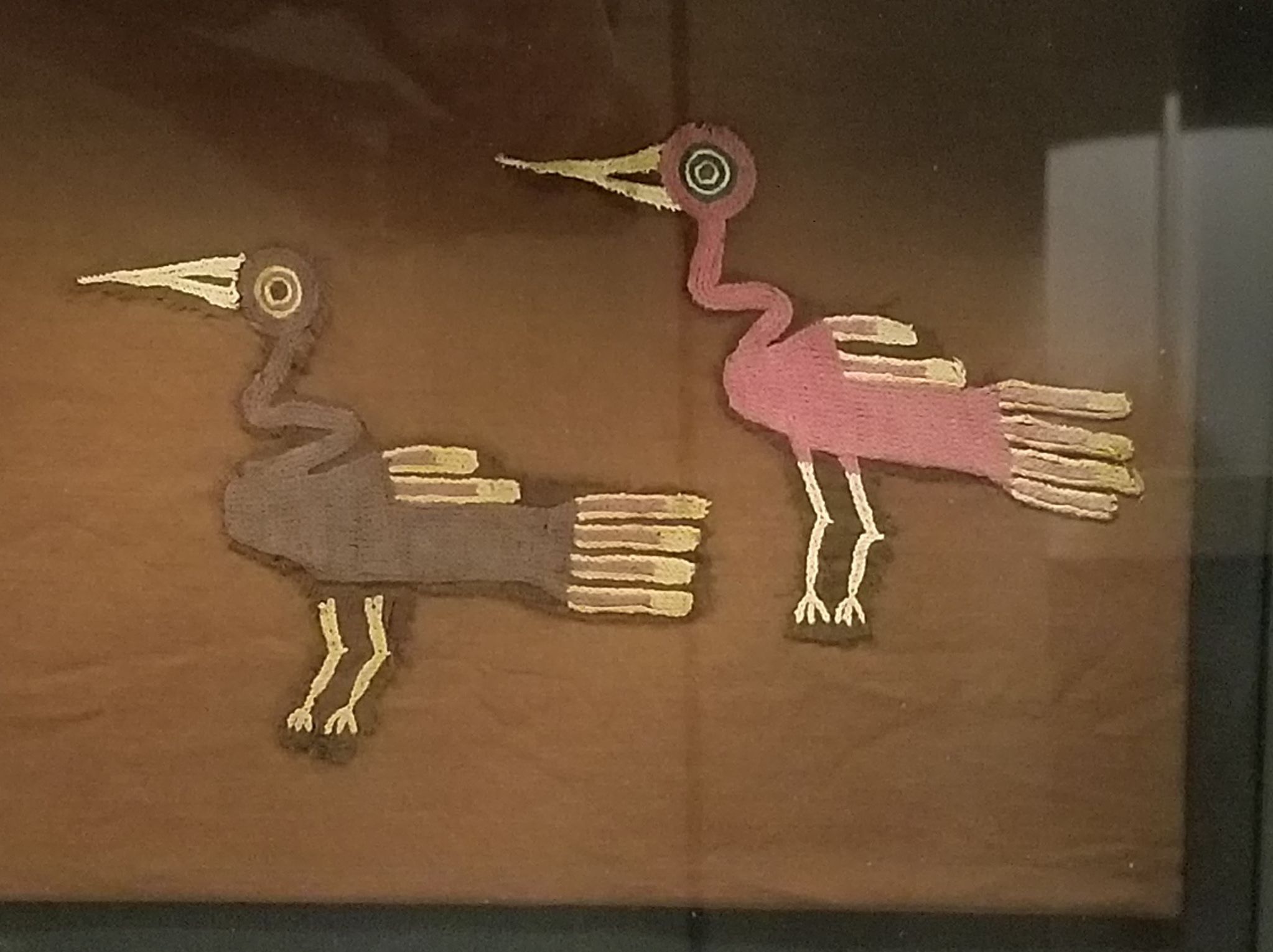 Sierra:Martina and I slept in this morning until 11:00 am which was wonderful, we were so tired from yesterday. When we woke, we all had coco puffs and milk with grapefruit juice. Martina, her brother Matthew, and I watched a film then her father made a 4 course meal for lunch. This included a dish similar to cheese ravioli, then a typical Genoa pasta with pesto, and also sausage and seasoned potatoes, it was outstanding! We then made our way to the Museo Palazzo Reale, a palace in Genova. It was beautiful with vaulted ceilings, paintings and tapestry, hand carved fireplaces, and marble floors. Martina and I's favorite part was the paintings on the ceiling. After, we met up with a few Exchange participants to go bowling and then to eat at a pizzeria where everyone gets their own large pizza all to themselves!!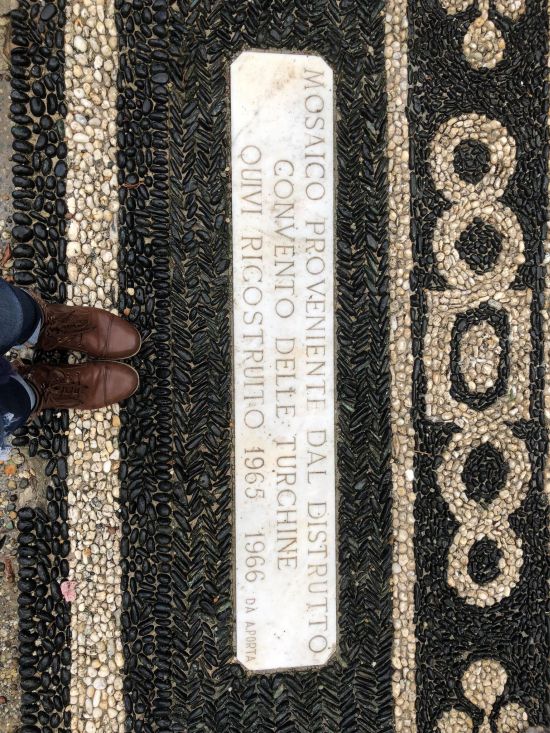 Sara:After leaving the house at 10 in the morning, Lisa, her mother, her aunt, her sister, and I all got into the car to go to Milano. It was like a walking mall back in the United States of America. However, it is much bigger and there are a lot more people. Not only was the diversity of shops amazing, but compared to the United States, a lot of things were a lot cheaper. For example, I got shoes that were half the price of what they would be in America. On top of getting a great deal on shopping in Milano, I had the opportunity to bond with Lisa and he family as we walked around and had lunch together. After we returned home at 4:30 pm, we relaxed for a little while until we went out again to eat pizza with everyone in the exchange. On the way there, I rode my first public bus in Italy. Luckily, it was not as crowded as the inner-city busses are. There was a wonderful view from the height of the bus overlooking the edge of the mountain to the river and dam down below in the valley. When we reached Genoa, we walked for awhile through the city and window-shopped some. They have a lot of shopping outlets here. Around 7 at night, the entire group met for pizza. I was glad we all got together again, as I could hang out with both my friends and my family. We got to a table, however, we realized that Chris didn't have a seat, so we asked them to pull up a chair at the end, and although it was crowded, we made it work out. After that, they gave us menus only in Italian, so we all had our hosts helping us read the menus before they gave us English menus. Finally, we ordered our pizza. Because I was unsure about pronunciation, I convinced Chris to order for me, which he did, like the dear friend he is. After we all finished our pizza, we walked around town and eventually, by coincidence, met with the teachers of the exchange group who had just finished dinner themselves. After awhile of talking and hanging out, we eventually dispersed and went home. On my ride home, my host family told me how they were glad that I was willing to go out with them, even though I was tired, so that made me feel even happier about this adventure I'm on here in Italy.